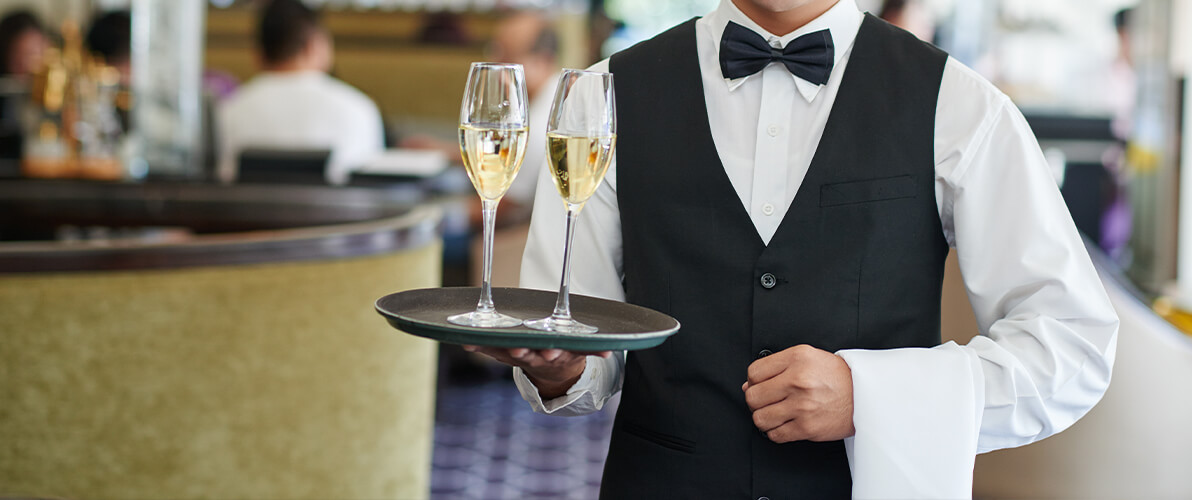 Welcome to the Hospitality Uniforms section at 5 Star Uniforms. The hospitality industry is all about service and presentation, and the right uniform can make a significant impact. Whether you're in the hotel, restaurant, or event planning business, we offer uniforms that combine style, comfort, and functionality.
Our Hospitality Uniform Range
Our range includes everything from elegant front-desk suits to durable kitchen wear. We understand that each role in the hospitality industry has its own set of challenges and requirements, and our uniforms are designed to meet them all. As always, customization options are available to make sure your uniforms perfectly represent your brand. Explore our catalogue for a comprehensive look at our offerings.
Quality You Can Feel
In the fast-paced world of hospitality, you need a uniform that can keep up. Our uniforms are made from high-quality materials that offer comfort and durability, allowing you to focus on providing excellent service. Rest assured, our uniforms meet the high standards that 5 Star Uniforms is known for. For more details, visit our shop.
Customization for Your Brand
Your brand is unique, and your uniforms should be too. We offer a wide range of customization options, from logos to specific color schemes, to make sure your team looks as good as the service they provide. If you have any questions or customization needs, don't hesitate to reach out to us through our contact page or book an appointment. Stay updated on our latest offerings by joining our email list.