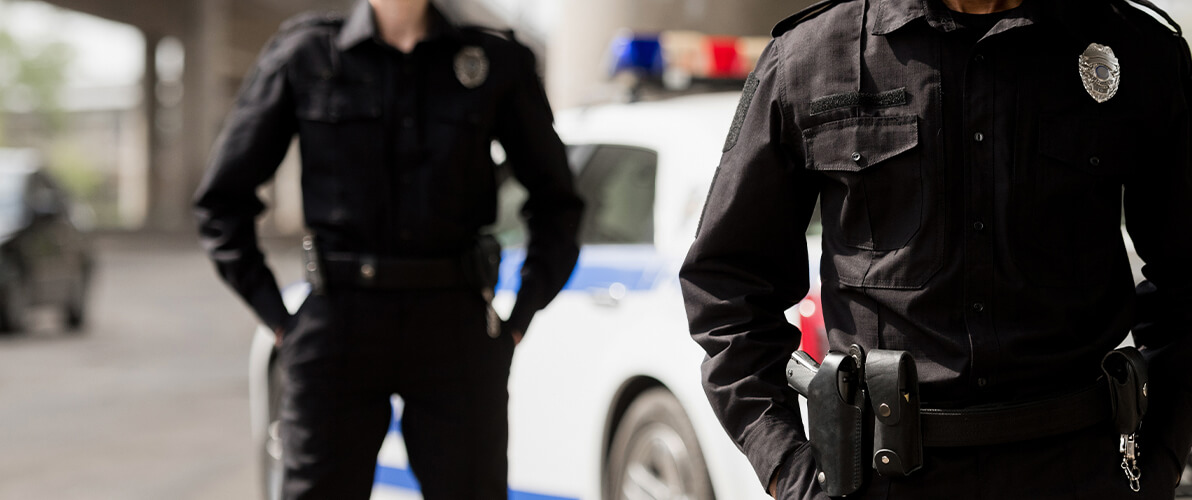 Welcome to 5 Star Uniforms, where we bring the same commitment to quality and safety that made us a trusted name in fireman uniforms to the world of law enforcement. We understand that police officers are the backbone of community safety, and they deserve gear that's up to the task. Our police uniforms are designed to meet the rigorous demands of the job, offering both protection and comfort. When you wear a uniform from 5 Star Uniforms, you're not just putting on clothes; you're donning a symbol of authority, reliability, and community trust.
Our Range of Police Uniforms
We're not newbies when it comes to understanding the unique needs of those in public service. Our police uniforms are crafted to withstand the challenges that officers face every day, from high-speed chases to community patrols. We offer a wide selection of durable and comfortable jackets, pants, and shirts. And hey, we get that sometimes you need to dress to impress; that's why we also offer a full dress kit through our catalogue.
Uncompromising Quality and Safety
At 5 Star Uniforms, cutting corners is not in our vocabulary. Our police uniforms meet or exceed the most stringent industry standards and regulations. We collaborate closely with law enforcement agencies and safety experts to ensure that our uniforms offer the highest level of protection and functionality. When you choose 5 Star Uniforms, you're choosing a partner committed to your safety and performance. For more details, visit our shop.
Tailored to Your Needs
We know that no two police departments are the same, and we're all about embracing those differences. That's why we offer extensive customization and personalization options for our police uniforms. Need a specific logo, patch, or even unique alterations? Our team is on it. We believe that a uniform that truly represents your department can be a big morale booster, fostering a sense of unity and pride among officers. Stay updated with our calendar for upcoming events and fittings.
Let's Talk
5 Star Uniforms is more than just a uniform supplier; we're a partner in community safety. Our unwavering commitment to quality, safety, and customization makes us a leader in the industry. We're honored to serve the brave men and women who keep our communities safe. Interested in learning more? Contact us today to discuss your department's needs and discover the 5 Star Uniforms difference.
So go ahead, explore our range of police uniforms and experience the quality and service that sets us apart.